Education
Resource pack
Rainbow Jews created a fun and educational resource pack for secondary schools. We worked together with teachers and LGBT educators to do this, and we ran focus groups with students to gauge what elements of the heritage they want to learn about.
DOWNLOAD the Rainbow Jews education toolkit here:
NOW AND THEN Transcript Part 1
NOW AND THEN Transcript Part 2
NOW AND THEN Extension Activity
The Now & Then Toolkit will be also available via London Metropolitan Archives. Teachers and pupils will enjoy a free, half-day activity complemented with appropriate memorabilia items. Enquire via LMA.
ENJOY!
HOW DID WE DO IT?
Step 1: Calling all teachers
In 2013, we are carried out a survey of teachers and educators.
The survey was to gather the voices and opinions of those who will use our teaching tools and resource packs, so that we can make them as accessible, relevant and useful as possible.
Archived survey sample: Download the survey from the Schools Out website 

Thank you LGBT History Month and Schools Out for promoting our education materials.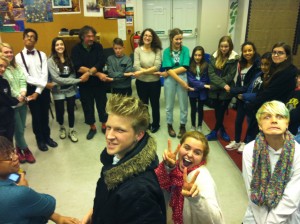 Step 2: Focus Groups
We conducted in 2012/13 three focus groups with students and teachers/educators to help us prepare the educational resource packs.
1) The first youth advisory group happened on 5 December 2012, and consisted of 25 pupils, aged 13-15, from Stoke Newington Secondary School.
2) The second youth advisory group took place on 6 November 2013, and was conducted by an RJ volunteer with 21 children and aged 13-16 and their facilitator, from the local Woodcraft Folk Group, Forest Gate.
3) An educator focus group with five education professionals from LMA happened on Tuesday 17 September 2013. This was to ensure that learning materials comply with the national curriculum.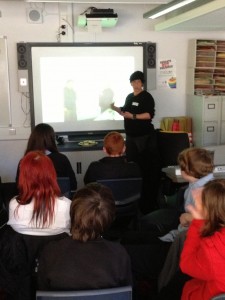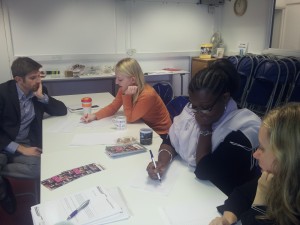 Thank you LMA, Woodcraft Folk Group, diversity champion Elly Barnes and Stoke Newington Secondary School for your kind support.
Many thanks to RJ volunteer education workers Jen Fidai &  Rachel Schon for all the invaluable input.