Our project manager
Surat-Shaan Knan is the founder and manager of  the landmark Lottery Heritage funded projects Rainbow Jews and Twilight People. Surat-Shaan works for the Liberal Jewish movement UK, and is a campaigner for faith-related LGBTQI* issues.
Since November 2014, Surat-Shaan has joined forces with two major UK Universities to create a documentary for the AHRC funded research project Ritual Reconstructed.
He is a high-profile public speaker and has presented at numerous international conferences  including ILGA World ; AIDS 2014 Melbourne, August 2014, WOGA Outgames Human Rights Conference, Antwerp 2013, World Congress of GLBT Jews, Winnipeg, Canada, 2013; Salford University Faith & Sexuality Conference.
For Pride 2014, Haaretz.com nominated Surat as 'one of the new generation of queer Jewish pioneers making waves around the world.'Haaretz LGBT pioneer 2014 (pdf) or direct link.
In January 2014, Shaan was invited to South Africa for the establishment of the first global interfaith network for LGBTQI* people, at GIN-SOGI International Conference , and is now working toward the official launch in 2015.Since 2013, Surat Shaan is a board member of the World Congress of GLBT Jews keshetldorvdor.  As Operation's Committee member with the Cutting Edge Consortium (CEC), he has assisted in organising national landmark events including the annual CEC Faith Homophobia & Transphobia and Human Rights Conference, London.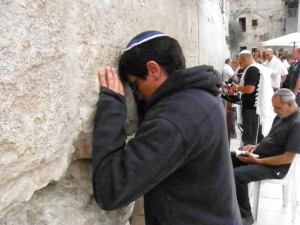 With an M.A. degree in Psychology (Gender Studies), Journalism and Theatre, he has worked for over a decade as educator and project coordinator with numerous international organisations including Sydney Western University and performing arts groups.
Get in touch with me via CONTACT US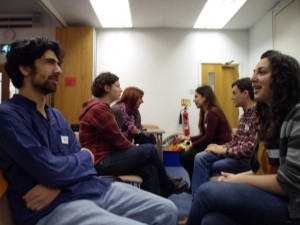 Our core volunteer team
Rainbow Jews is a volunteer-led project; we are proud to boast a team of  14 dedicated core volunteers. Meet some featured members of our volunteer team here.
Rainbow Jews has attracted many other contributors and supporters, and we're always delighted for more people to come and join us.
We couldn't make it happen without you.
Thank you to all our volunteers!
Our Steering Committee
Rainbow Jews Steering Committee is made up of leading figures across the various sectors who are chosen for their wide range of experience and local knowledge. Meet some featured members of our fantastic committee here
The Liberal Judaism team
Rainbow Jews is hosted by the registered charity Liberal Judaism. Find out more about this cutting edge organisation and the wonderful people who help manage the Rainbow Jews initiative.